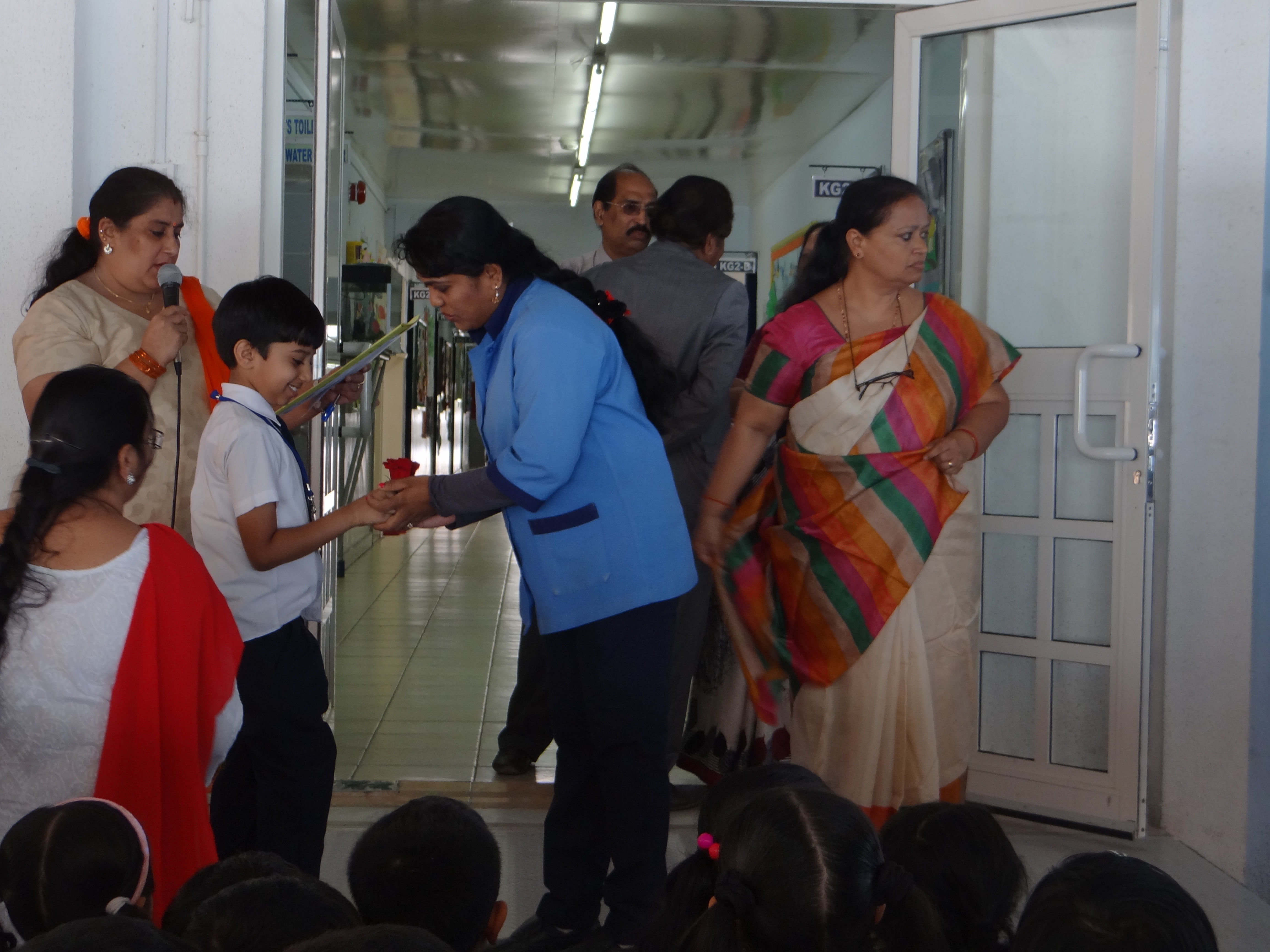 Indian school al-ain is blessed with a very efficient and dedicated , sincere transport staff and cleaning staff. Without them we wouldn't be a whole.
To appreciate the efforts of these ancillary staff who help us in our day to day school life we celebrated "appreciation day" on 1st October 2015 along with Gandhi Jayanti celebrations.
The members of the transport section and cleaning section were welcomed and thanked by the students of the primary section with a card and flower for their dedicated and whole hearted services to run the school.
They were also treated to an array of delectable food sent by the parents