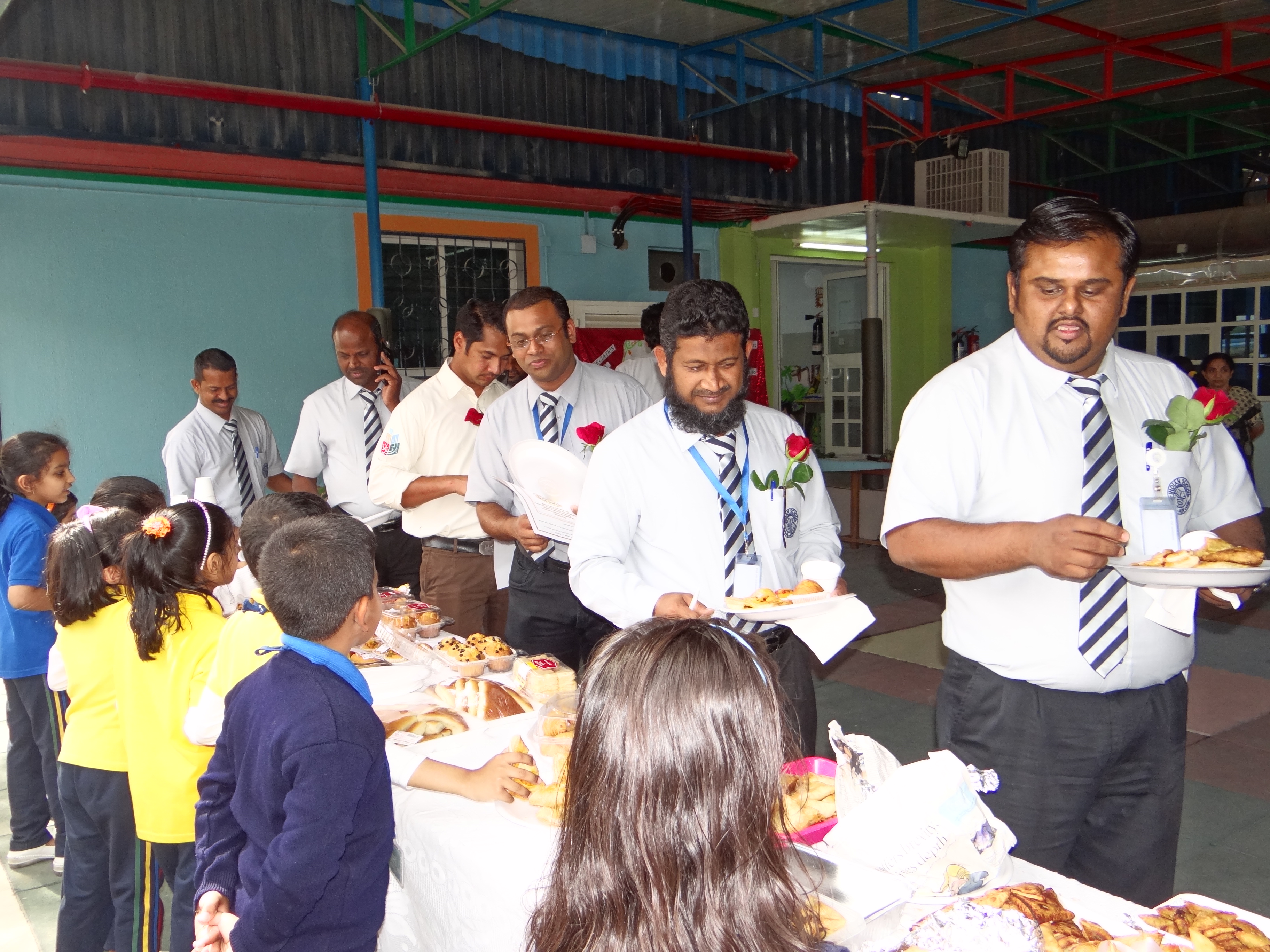 We need to recognize the tremendous value people bring to their work, regardless of their role in our esteemed school.  Recognition and appreciation brings out the best in people and improving their work. It also imbibes in the present generation the values of respect and empathy caring and sharing. Keeping in mind 2017 as the year of giving we at Indian School Al-Ain celebrated appreciation day on 14th February 2017.
All the transport staff, special staff and support staff were appreciated by our primary section for the wonderful work done by them in keeping our school transport safe, school premises clean and tidy.
All of these staff was appreciated in the assembly with cards and flowers and a very special treat of sumptuous goodies brought with care and love by our little ones of KG1 to Grade 1.