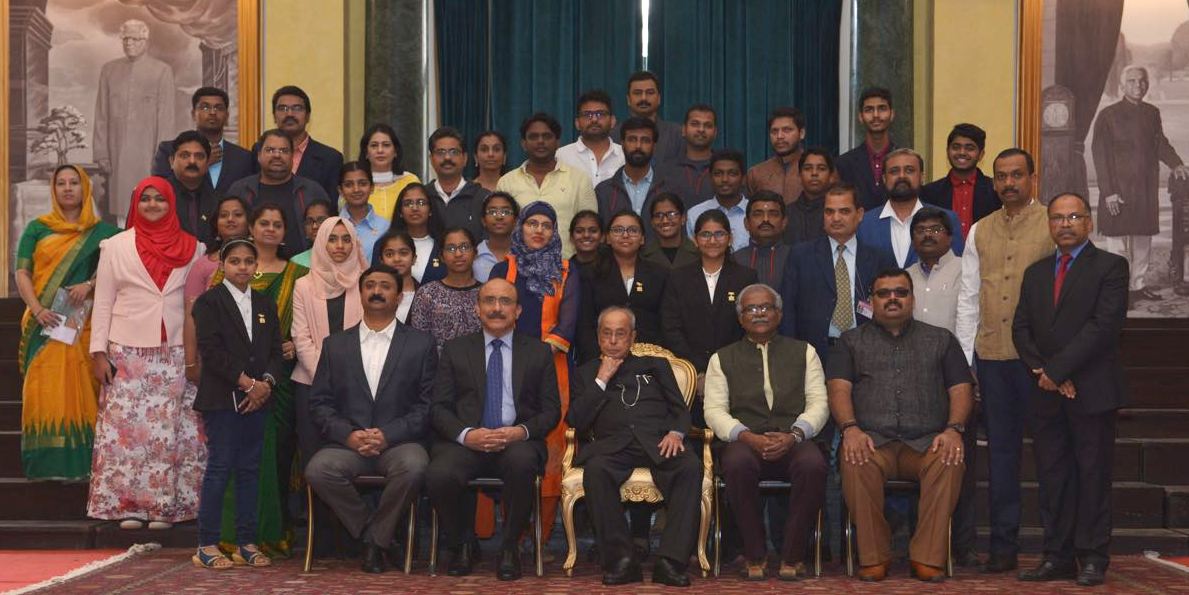 PROUD TO BE AN INDIAN 
Once Again, ISA Students at Rashtrapathi Bhavan
Two of our students, MANASVI UDAYA KUMAR (8-A) and THEJALAKSHMI ANIL (8-B), were selected to be a part of the Proud to be an Indian journey organized by Asianet News channel.
The selected students from all the emirates were taken on a road show around three prestigious schools in the UAE, among which Indian School Al Ain was one of them.
The students had the privilege to watch the Republic Day parade in Delhi on 26th January 2017. They also visited Shimla. The students accompanied by Mrs. Safeeda Nazar, got the golden opportunity to meet Indian President, Pranab Mukherjee at the Rashtrapati Bhavan.